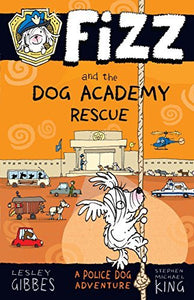 Fizz and the Dog Academy Rescue: A Police Dog Adventure (Used Paperback) -Lesley Gibbes
Today Fizz starts his training to become an undercover police dog. The police dog tryouts were hard, and skills training will be even harder. But Fizz and his new friend Remi are given an extra challenge to test their detective skills. Trainee dogs are being injured and sent home. Sergeant Stern believes it's no accident. He wants to know who is doing this and why. Fizz and Remi

 

must

 

solve the mystery, or they won't graduate as undercover police dogs.
0714CM
---