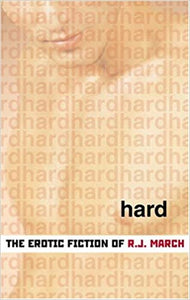 Hard: The Erotic Fiction of R. J. March
Strong characterization and unusual plotlines combine with the highly creative and imaginative erotic fantasies of R.J. March to provide what is generally considered to be the gold standard of gay erotica.
R. J. March is the pseudonym of a man who wrote his first erotic story in the sixth grade. His previous collection, Looking for Trouble, was a national best-seller. He lives in Pennsylvania with his lover of many years.
Paperback
---