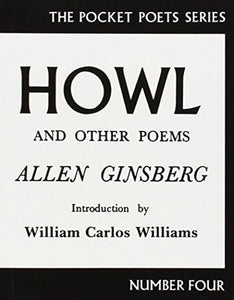 Howl and Other Poems (Used Book) - Allen Ginsberg, William Carlos Williams (Introduction)
Allen Ginsberg's Howl and Other Poems was originally published by City Lights Books in the Fall of 1956. Subsequently seized by U.S. customs and the San Francisco police, it was the subject of a long court trial at which a series of poets and professors persuaded the court that the book was not obscene.

Howl & Other Poems is the single most influential poetic work of the post-World War II era, with over 1,000,000 copies now in print.
Paperback
0714DRH
---