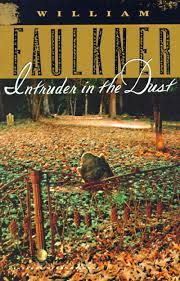 Intruder in the Dust (Used Paperback) - William Faulkner
This novel, by Nobel Prize-winning William Faulkner, was published in 1948.
It focuses on Lucas Beauchamp, a black farmer accused of murdering a white man. He is exonerated through the efforts of black and white teenagers and a spinster from a long-established Southern family. It was written as Faulkner's response as a Southern writer to the racial problems facing the South. In his Selected Letters, Faulkner wrote: "the premise being that the white people in the south, before the North or the Govt. or anybody else owe and must pay a responsibility to the negro."
It was made into an MGM film of the same name in 1949.
0711RM
---