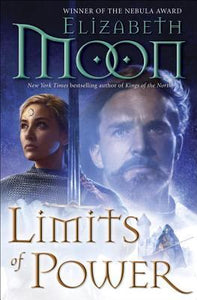 Limits of Power (Used Book) - Elizabeth Moon
The Eight Kingdoms are under threat. Throughout the north, magic is re-emerging after centuries of absence, popping up in family after family-even those with no known mage parentage. Nor is it confined to the privileged classes, but is appearing in rich and poor alike. This is bad enough in lands where such powers are not considered illegal, but now some kingdoms are instituting pogroms, killing everyone in whom the powers emerge, no matter how young or old they might be.

And with one very determined traitor at work, intent on undoing any effort at peace no matter how many lives it costs, the future hangs in the balance. It is only the dedication of a few resolute heroes who can turn the tides... if they can survive.
Paladin's Legacy #4
Hardcover
0810LO
---