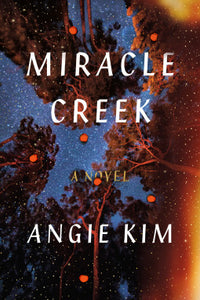 Miracle Creek (Used Book) - Angie Kim
How far will you go to protect your family? Will you keep their secrets? Ignore their lies?

In a small town in Virginia, a group of people know each other because they're part of a special treatment center, a hyperbaric chamber that may cure a range of conditions from infertility to autism. But then the chamber explodes, two people die, and it's clear the explosion wasn't an accident.

A showdown unfolds as the story moves across characters who are all maybe keeping secrets, hiding betrayals. Was it the careless mother of a patient? Was it the owners, hoping to cash in on a big insurance payment and send their daughter to college? Could it have been a protester, trying to prove the treatment isn't safe?
Hardcover
0131ML

---