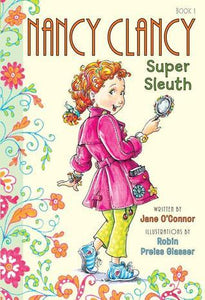 Nancy Clancy, Super Sleuth (Used Hardcover) - Jane O'Connor
Nancy Clancy is growing up and ready for a whole new adventure . . . in her chapter book debut!

Nancy and her best friend, Bree, have everything they need to solve a mystery, from their totally professional trench coats to their top-secret code.

But when crime strikes in their classroom, will these super sleuths be able to crack the case?

Find out in the glamorous start to an all-new chapter book series featuring everyone's favorite fancy girl!
0413DS
---