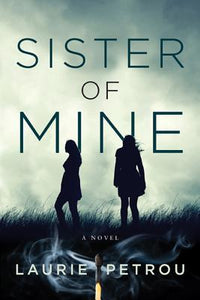 Sister of Mine (Used Paperback) - Laurie Petron
When is a debt ever fully paid?

Penny and Hattie are sisters in a small town, bound tight to the point of knots. They share a secret they cannot escape, even while it pulls them apart. One night, a match is lit, and Penny's terrible husband is killed – a marriage going up in flames, and offering the potential of a new life. The sisters retreat into their family home – a house of secrets and memories – and try to live in the shadow of what they put in motion. But Penny's husband is not the only thing they are hiding, from the outside world and from each other. Under a cloud of long-held resentments, sibling rivalry, and debts unpaid, the bonds of sisterhood begin to crack. How long will Penny and Hattie demand the unthinkable of each other? How often will they say, "You owe me," and when will it ever be enough? 
0725SR
---