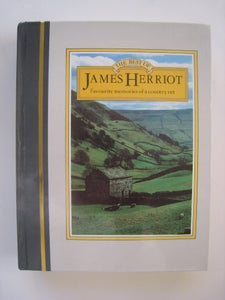 The Best of James Herriot (Used Hardcover) - James Herriot
The Best of James Herriot is one of the most extraordinary volumes ever devoted to the work and world of a contemporary writer. Within its covers are unforgettable episodes from the remarkable series of memoirs that began with All Creatures Great and Small-"the ones my family and I have laughed at over the years and the ones my readers have said they most enjoyed," as Herriot, himself, put it. Yet the book is far more than a simple anthology: Its gorgeous pages also include hundreds of line drawings and color photographs, capturing Herriot's Yorkshire in a worthy complement to the writer's words.
Condition: Used book in Very Good condition.
---