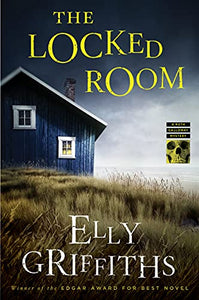 The Locked Room (Used Hardcover) - Elly Griffiths
Pandemic lockdowns have Ruth Galloway feeling isolated from everyone but a new neighbor--until Nelson comes calling, investigating a decades-long string of murder-suicides that's looming ever closer.

 

Three years after her late mother's death, Ruth is finally sorting through her things when she finds a curious relic: a decades-old photograph of Jean's Norfolk cottage with a peculiar inscription. Ruth returns to the cottage to uncover its meaning as Norfolk's first cases of COVID-19 make headlines, leaving her and Kate to shelter in place there. They struggle to stave off isolation by clapping for frontline workers each evening and befriending a kind neighbor, Zoe, from a distance. But when Nelson breaks quarantine to rush to Ruth's cottage and enlist her help in investigating a series of murder-suicides he has connected to an archeological discovery, he finds Zoe is hardly who she says she is. The further Nelson investigates these deaths, the closer they lead him to Ruth's friendly neighbor--until Ruth, Zoe, and Kate all go missing, and Nelson is left scrambling to find them before it's too late.
0919SR
---