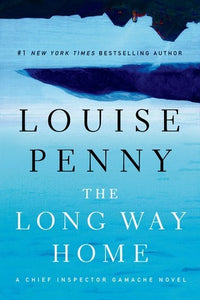 The Long Way Home (Used Paperback) - Louise Penny
Armand Gamache, retired Chief Inspector Of Homicide with the Sûreté Du Québec, has found peace. On warm summer mornings he sits on a bench holding a book. "There is a balm in Gilead to make the wounded whole."

Armand doesn't talk about his balm, Clara tells him about hers. Peter is not home. With his Son-in-law, Jean-Guy and Myrna Landers, they journey to the mouth of Fleuve St. Lawrence river. To an area so desolate, the first mariners called it the land God gave to Cain.
0912SR
---