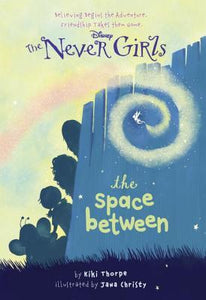 The Never Girls The Space Between (Used Paperback) - Kiki Thorpe
It's not fair! Just as they were settling in at Pixie Hollow, Kate, Mia, Lainey and Gabby have to go home! Tinker Bell says no kids have ever come back to Never Land, but Lainey refuses to believe it. Will she never get to ride a deer through the woods again? And how can she learn the languages of animals away from the fairies?
Even when the girls leave Never Land, its magic seems to follow them. That mouse in Lainey's kitchen -she's sure it was one of the fairies' dairy mice! Is there some king of splinter between the worlds? 
Some wear
0607JA

---