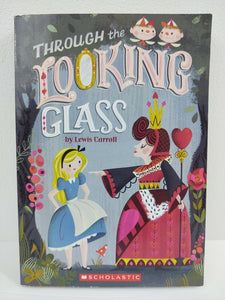 Through the Looking Glass (Used Paperback) - Lewis Carroll
When Alice steps through a mirror, she finds herself in a fantastic world that resembles a chessboard. She meets many strange characters, such as the Lion and the Unicorn, Tweedledum and Tweedledee, the Red Knight and the White Knight, and more.

Can Alice find her way through this looking-glass land and become a Queen?
0927DO
---